Tags
70's music, artist, British music, English music, everyone can build a castle, famous people, Inspiring stories, lead singer of the faces, life and times of an artist, music, people who inspire me, singer, the boy in blue rod stewart
Hello welcome to my weekly blog where I write about people who have inspired me, and one of those people is someone who whenever I felt stressed about something, one of his songs would come on the radio, as if he knew I would be listening.
I have seen this man twice once at Wembley Stadium and then in Hyde Park, at the Hard Rock Festival, and was very much planned last minute but well worth it.
He was fornominal and I always say you know how good a person is at what they are famous for when they are brilliant live, and he was. It is the legendary, the First Sir of Rock, The Boy in Blue, Sir Rod Stewart.
I would go and see him again as it was one of the best concerts and festivals I have been too. Sir Uncle Rod did something that noone else did, and that he has had number hit record in every decade, since he began his career.
Now many think that he started his career in the Seventies, but as my father inlaw knows a lot about music back then, knows that he was actually known in the sixties as there is a Rock 'n' Roller who said his name in one of his songs, but obvioiusly was a youngster then, but yes people within the industry back then knew of him and helped him begin a career in music. It was a song sung by Jeff Beck.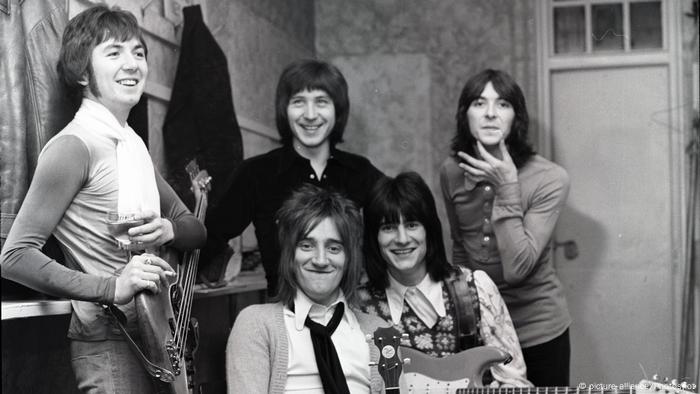 He did the whole thing like many artists and even comedians back then did, performed in many Clubs and Pubs and was in a Rock Band called the Faces. He then as he moved towards the end of the 70's began a Solo career and had endless hits like, If ya think I'm Sexy, Baby Jane, one of my favourites and saw live singing with Stevie Nicks at the Hard Rock calling festival, Maggie May and Have I told you lately that I love you.
They are but a few, but I could go on and mention more. There have been many artists within music that have not lasted but it has for Rod for over 70 years or so, and to last that long means that he has a forever lasting legacy which will continue to grow passed his life, like many singers of his generation.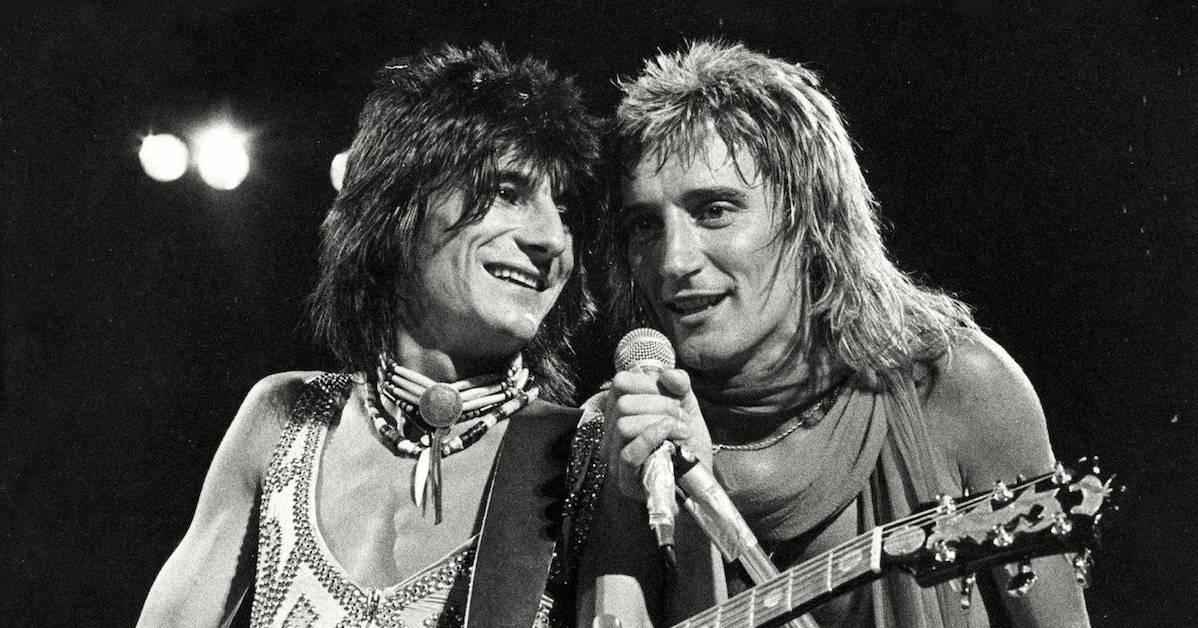 Rod never really wrote many of his songs, but collaborated with various artists like Van Morrison, Stevie Nicks from Fleetwood Mac and his best mate who was also a band member of the Faces, Ronnie Wood, who wrote many of Cyndi Lauper songs, which became hits and another Artist I love listening too.
Ronnie and Rod were school friends and grew up together. It is good to have friends in the industry as you can have those who try to intervene and destroy you, but pretend to be a fan and a support, but move the carpet underneath you and try and take your fame away, for themselves.
I would love to see Cyndi Lauper and Rod Stewart do a song together, not hinting by any means but if you are reading this Sir Rod, who is actually Scottish not English, because he really is and you may see him at many of Scotland International matches in football and rugby, but I think it would be a massive hit and many may think they couldn't because they have different voices, but it can. Noone thought that he would sing a Van Morrison song, with Van Morrison himself, because his music was mainly country and western, but he did.
They sang together live.
Here is a video of Rod Stewart performing with the wonderful and glorious Tina Turner, "It Takes Two"
His parents was born and raised in Scotland and he spent some of his childhood living their too, and always has respected the country in which he comes from, and has lived in London for a while too, aswell as America. He is but a few that have made it across the water, and will be a name and artist that everyone knows. One of his daughters is an artist too, Kimberley Stewart, and his gorgeous wife Penny is a household name, who was a model to begin with but since then been into photography and helped with the covers of her husband, Sir Rod, CD covers and has also been on loose women.
When he was in the Faces he was destined to be a pin up for many ladies, but since those days, his is very much a Private Family man and word has it he ain't bad with the old Golf Club. Perhaps he could give my brother a clump being that he thought he was Nick Faldo when playing Pitch 'n' Putt, and loves spending Christmas both in America and Scotland.
There is a song that he recorded recently and do feel like I wrote the song in some way as it is the most beautiful song I have ever heard, and that is The First Time.
He does a lot of work with the Royal Family and is often invited to Royal Banquettes and parties, but he doesn't shy away from being typical Rock and Roller, by the fact that he still sings and performs like he first began his career at the age of 16.
Rod, you are a legend and I hope there will be more songs and albums to come, and that he will do more concerts as I will most definitely be there if you do.
So I will be back next week sharing more Inspiring stories and please see enclosed a Christmas song by Rod Stewart:
Merry Christmas everyone! Many thanks for following my blog it truly is special feeling to know that you like my blog posts and if you have suggestions of content you'd like me to share then please leave a comment below.
Many thanks for reading,
Carrie (L.M) X
P.S: Please check out my related posts and my social media pages:
https://everyonecanbuildacastle.com/2020/11/23/my-weekly-inspiring-stories/
https://everyonecanbuildacastle.com/2020/12/15/weekly-inspiring-stories-the-life-of-barbara-windsor-the-lady-from-the-east-end/
Twitter:
https://twitter.com/carrie82434764?lang=en-gb
Facebook: