Hello and welcome! So it is Sunday by the time this blog post goes live and if you would like to see this weekend's chat video then click here: Weekend chat video, how I loves lists, could live in a house of notepads and stationary.
So to Find Stability in your life so you don't do too much and can delegate if possible, it is good to go through the work you need to be done, and that includes the things you enjoy.
The one thing I would says is make two lists, one with the things you like doing and a list of what you don't like doing.
As you may already know I make aswell as blogs, books, online courses and Youtube videos, so this means creating a lot from the hip and with books, blogs and even online courses involves proofreading and editing, and these are my two items I don't always enjoy, so to make it easier or myself I will when writing a blog post edit as I go, with books just continue with writing the first draft, which I call a lot my skeleton draft and then once book is completed then I will edit, unless it is a biography type book.
I am looking forward to having some help in writing mainly my books, to have someone to proofread and edit for me, or help me with it, as I am quite protective of my work and that it is still from me, if it is a single handed piece of work. When it is shared, which some will be, then it will like a weight off my shoulders and as long as it is from both of our words then, I would pay for a editor to go through books to check the spelling and that it is easy to read and is a good written draft for publishing.
Sometimes another pair of eyes can help find the mistakes or areas of improvement when it is not you, and what is important to me is to have work that flows off the page and is easy reading.
The other thing I don't like is cleaning, yep bottom of my list and is something I would love to delegate but will do some myself, I just would like to have a housekeeper who can change bedding as I don't make my bed and dust. Again is bottom of the list or not even acknowledged and I can't put a duvet cover on a duvet to save my life and it just I find a real burden. I don't mind washing up and do find this a therapy but a help of a Dishwasher would be nice. Now that is a thing I would wish for and I can't wait to have my own washing machine again, as my mum has been doing this for me to help and it has, but can do it like I did before when I like and do two washes a week and have a tumble dryer. I love modern day appliances. I do like to hang dry on some occasions it is just take advantage if you can on machinery to do the work for you, whilst I drink a cup of coffee without it getting cold.
Then it is parenting. Now I have a separate site where I share tips and tricks: https://theparentingadventurestipsandtricks.wordpress.com
However, I would like to have time with my kids and have family time. It is important to me and so would like to have them still go to school but also join a club or time with other family,. Just be who he would like. I want my children if I do have anymore to take them to Clacton where I used to go as a kid myself and gave me so many wonderful memories.
I would like to have all my work batched and done ahead of time so I can still have blogs and books published but allows me to have some time off. So I would like to continue to write a blog post and have help scheduling them, with help with filming my Youtube videos also.
That is where delegating some tasks can help. Money and my finances is one and is being looked after and this will be a weight on my shoulders and I have tried so many ways to keep on top of it, but have failed everytime.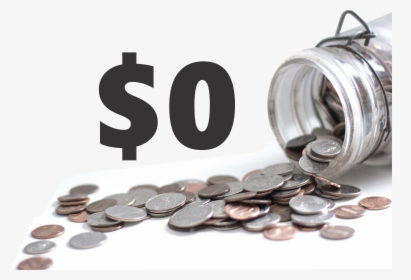 Cooking: Well I do enjoy sometimes but do like a Takeaway and I am not afraid to admit it. I also have a sweet tooth and did go through a phase where I was baking but because where I was living the built in oven we had was changed the confidence to bake went out of the window and do like to have on occasion have someone else cook whilst I eat, yet do still want to get back into the habit once I have my own kitchen to cook food from scratch that I like to eat and I am a dinner girl.
When I do move into London, which I am so looking forward to have loads of choice of where I can get food and am looking forward to a pub lunch or meal.
So looking forward to having some stability in my life and for delegating some tasks so I can have more time doing the things I love, not over working and be able to sit back with a cup of tea watching TV or a film or youtube. Life isn't about doing chores all of the time, but being happy content and comfy.
So many thanks for reading,
Carrie L.M X
P.S: Thank you for much for reading my blogs and following me and I also add my blogs and videos on my network site:
https://carriesblognetwork.squarespace.com