I am someone who has lived with music, my dad was always playing his records and tapes, and would take his Cassette tape with him when we used to have holidays in Menorca. There are so many songs from that time in my life, that automatically takes me back there. They were fun holidays, even with one time I was very unwell.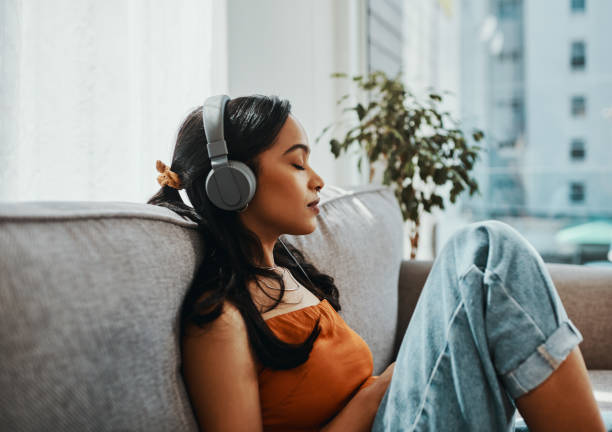 Music has been with us in centuries and is for ever growing, as the new generation of artists and song writers come through. For me the 80's was my era and still listen to music from that time, to now and there is so many hits to choose from.
For me music is how I like to relax, I enjoy singing too and writing music. Something I have done as a kid, and would often imagine myself performing in a concert. That is what music does it helps with your imagination, and it will never go out of fashion.
All it takes is one song, and I let my imagination invision the memory that song gave me and remember how I felt, and what was happening in my life when I first heard that song. Like Red Red wine by UB40 I first heard this when I was hanging out my mum's bestfriends dads home.
I have no idea of what I would do without music, and Top of the pops was a top show back in the 80's and 90's and started around the 60's or maybe later than that, but that was the show that everyone wanted to be on, to promote their music. I would look forward to watching it, and was sad when they stop recording the hit TV show.
Many artists would start their debut on the TV, when top of the pops were on, and everyone wanted to be there to see it being recorded.
It used to be on BBC 1 on a Thursday at 7:30pm and it was exciting to see who was number one that week, and then there is the music videos. It was Micheal Jackson Thriller that was like part of a movie, when he becomes a werewolf and the A-HA with Take on me.
Music will always be in our lives and it does play a part in life, because it can make us feel that "the song was written for them" as they can identify with the song going on the words its saying.
I love now creating playlists using Youtube and it has saved me lots of money It is songs that I haven't heard for ages.
So why not create your own playlists and what music do you love. Leave a comment below
Many thanks for reading,
Carrie L.M X