Tags
5 second rule, Be ruthless, BLOGMAS DAY 8, carriesrealworld.com, carry on with your day, everybodycanbuildacastle, Focus on something else, If you fall of the horse get back on, Mel Robbins, Muchelleb, Perseverance, Using empowerment and inspiration when its just not your day
Hello and welcome to BLOGMAS DAY 8!
Just now and whilst out having a coffee, I was trying to add images on my blog sites on WordPress.com, which I will link below, to give them an extra lift, add as an extra introduction so readers like yourself can have an idea of what each site is about, without too much information.
I Wanted to, 

"Throw in the towel" as they say and chuck my laptop out of the window and give up.
Well in the coffee shop my son decided soon after I began, that this was the time to run off and start to use the coffee shop as a playground and speak to a fellow coffee drinker's dog, whilst he wanted to run around.
Yes perhaps I should have waited until I got home but as it appeared that my son seemed happy to sit and eat his Sunday Treat and daddy was there aswell should our son want something, I thought I would be a little productive and revamp my blogs on the go, saving me the time to do it at home.
NO SUCH LUCK!
Children seem to have a radar, that as soon as it appears that me, mummy a lot of the time, wants to do something other than play hide and seek or watching him eat his Muffin, it's time to PLAY UP AND BE A PAIN IN THE BUTT!
You may think that this is mean, how could I think this of my own son?
BECAUSE it is true. I am only saying what other people are thinking, including parents, but often are to afraid to say.
KIDS CAN BE A NIGHTMARE WHEN ALL YOU WANT IS A PARENTAL HAZARD AND SAY "BLOODY BEHAVE!"
I know that it doesn't sound too bad initially. "What A child talking to a dog?" Many children are attracted to animals but I know what it is like pre-child when you are trying to have a quiet coffee and a little child innocently wants to chat and you smile politely thinking it will be a quick greeting, the child will soon lose interest and then you can get back to your drink and private conversation.
YEAH RIGHT!
As children do as I have discovered since becoming a parent myself (check out my parenting blog sites and books) that they often will have other ideas to you. My son will often if he sees a dog, not leave it alone or the customer and then kick off when we leave because he wants to stay and when he is fixed on something, it becomes very difficult to get his attention and get him away. 
THIS IS WHAT HAPPENED! and what you learn as you go, how to detonate a tantrum before they begin. SO WE THANKFULLY HAD FINISHED OUR COFFEE AND GOT THE HELL OUT OF THERE AS HE BEGAN TO KICK OFF!
QUICK TIP#When a child does start to show signs of a tantrum brewing, they will give you those puppy eyes, try to do what I call "Selective hearing" where you can see that they are hearing you but they are pretending to not and ignore you as if you aren't saying a bloody thing or they start to drag there feet and do what he I call the "Body Flop", as if to say "I am not moving because you say so, but going to make it as difficult and time consuming as possible" or stamp their feet and use their favourite word, which they think is yes to them a lot,
So to destroy the triggers or a tantrum before it occurs, you can do the whole thing of pre-warning, it can work, but again Henry will often use this to "Pretend he can't hear you or you didn't say bloody word".

So we use the distraction technique to focus on something that makes him happy rather than something that will make him kick off.
THAT IS USING EMPOWERMENT AND INSPIRATION! THE MORE YOU TEACH KIDS TO FOCUS ON THINGS THAT MAKE THEM HAPPY WITHOUT NEEDING TO GIVE ANY PUNISHMENT OR TAKE THEIR JOY AWAY, THE MORE IT HELPS THEM AND HELPS YOU TO CONTINUE TO HAVE A GOOD DAY WITHOUT FIREWORKS SETTING OFF AND DESTROYING YOUR DAY!
So I decided to continue to add images to my blogsites when I got home, as to be honest I didn't have any other images on my phone to add that I liked, so by using Microsoft publisher on my laptop I did find others and after I tried several attempts to try an add a particular image, my laptop which is fairly old, decided at that precise moment to not, "To play ball" and not allow me to continue.   
Me and my adorable laptop have a kind of love hate relationship with one another, its been going on for years,
I LOVE IT WHEN IT WORKS AND HATE IT WHEN IT DOESN'T.
It can have the tendency to crash whilst I have been half way through writing a blog or one of my books, to which I have had to restart the bloody thing, and have lost all my work, because I was not able to save it, to then start again.
Luckily, unlike those experiences and learning from them did save my work before it began to think otherwise and so restarted it to see if I was able to do what I had intended to do, AND YES THAT WAS ALL DONE!
This is where empowerment can come in handy, because part of empowerment as I see it, is,
There is a video by one of my favourite people who I talk a lot about on this site called, Mel Robbins, who now has her own show in America and she does Youtube videos too, and she did one about "This is what I struggle with", and basically she shares the story of a recent happening, where she got to her Yoga class early for a change rather than on the dot or a minute or so late, to find that the place where she did the yoga class, was closed.
"CAN YOU GUESS WHAT HER FIRST THOUGHT WAS?"
I bet you can relate.
She instantly had the thought of "Not going to the class and to go for a coffee instead".
This can happen when things "Don't go our way" we instantly go into the "negative mode" like I was and like Mel Robbins says, those negative thoughts will always be there so to PERSEVERE do something that can SNAP YOU OUT OF IT.
Doing the Mel Robbins technique of the 5 second rule or just by saying "NO I AM GOING TO DO THIS" out loud or in your head, can help get you out of the negative thought and do what you intended or stop you from feeling low because things have gone wrong that day and you can continue without anymore self criticism.
When I was out one morning, this year after dropping my son off at school I then went to my local shopping mall to buy some birthday gifts for my sons birthday and for someone elses.
I, who often gets excited about finding items in stores that I want to buy without looking for ages, picked the items up that I thought "Oh yeah that would be a great gift" without checking the contents I was carrying first, which would allow me to pay for those gifts. I got to the till was already being served and was ready to pay and realised before I had the chance to say "Sorry I can't buy these today" had the wrong bank card.
SO WHAT DO THINK I DID? 
Well of course the "negative voice" went straight into action. 
I did the whole thing of trying to style it out, not wanting the cashier to think I have now just wasted her time by scanning items that now were not going to be bought and now she was going to have to put them all back again, or that I was pulling a fast one by purposely not wanting to pay up, by exaggerating that I had been a right "KLUTZ" and usually I am the "Super organized Mother On the Planet" and I had forgotten the card I needed to pay and "I'm really sorry" in a way that says "I promise I won't do that again and please don't hate me" and then with trying not to be too embarrassed or ashamed, as she did look a bit put out, I did the walk of shame out of the store and moved on without another word, trying to tell myself ITS FINE, IT HAPPENS AND I AM NOT AN IDIOT, I JUST FORGOT.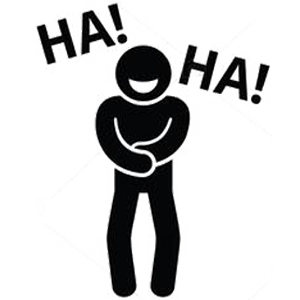 I know from having some life experience now that I am not the only one who has ever done that. IT DOES HAPPENS AND THAT'S LIFE and yes I did go through the whole "Self Sabotage".
"I am so stupid"
"Trust me for not having the right card, what a div".
However I GOT OVER IT! and using empowerment and inspiration when it is just not your day "which we can often feel" when things are going wrong, can really help.
Learning to not beat yourself up over it, but acknowledge it, learn from it and talking about it, can help you get empowered and get inspired. you begin to find ways to,
OVERCOME THESE MOMENTS WHERE YOU WANT THE WORLD TO SWALLOW YOU UP OR GIVE UP ALL TOGETHER, TO CARRY ON!
There have been many things created that live on today, because someone had a bad day and wanted to share it through a son. The example that springs to mind is this one,
"THE ROAD TO HELL" BY CHRIS REA. 

THIS SONG IS ABOUT THE M25 AND HE WROTE IT BECAUSE OF A NIGHTMARE HE HAD, HAD WHEN DRIVING ON THIS ROAD!
After my experience in the toy shop where I had forgotten the bank card I needed to pay for the items I had picked up, I did do the whole thing of avoiding the store for a few weeks afterwards. However when I did return the lady who had served me that day, wasn't there and at the end of the day, as I often tell myself because it is true,
NO ONE GOT HURT AND I AM FINE!
When I feel low or not having the best of days, or I need to make changes to help me overcome bad luck or more deal with it, I will always find a way that will offer me empowerment and inspiration.
IF YOU FEEL ITS GETTING TO MUCH! 

STOP, CLOSE YOUR EYES, BREATH AND JUST LISTEN TO YOUR HEART!
A technique I learned from a psychologist I did some training with to help with my anxiety.
I get empowered and inspired by a lot of people around me, not just friends and family, but complete strangers too. You'll be surprised of who you can meet if you put your phone down and chatted to someone on a bus or train.
YOU CAN OFTEN FIND THESE PEOPLE WHEN TAKING PART IN FUNDRAISERS,GOING TO FESTIVALS OR FOLLOWING A SPORTS TEAM. 
I, if you have followed my blogs on this post and my other sites will share videos, articles and books I have read, that have offered me empowerment and inspiration.
Check out this video (click on the header of this video below to watch) by MuchelleB that I watched today for some empowerment and inspiration. This lady does many videos that can help you lift your energy to get empowered and inspired.
When things aren't going your way have a good look around and you'll be amazed at what you can find that can stop you in your tracks and make you see that OKAY TODAY DIDN'T GO TO PLAN BUT I'M STILL HERE AND I WILL GET THROUGH IT WITHOUT FURTHER HICCUPS AND MOVE ON!
YOU CAN CHANGE YOUR DAY AROUND AND IGNORE THE NEGATIVITY IN YOUR HEAD!
Be ruthless with it and think "OKAY LIFE YOU WANT TO MESS ME WITH ME DO YOU" and this is why journalling, exercise or decluttering can help.
You need those endorphin's to rise to the service, which in turn makes you feel better and see things in a different light.
A girl who I work with shared how she deals with things at home when they get too much or things have gone wrong.
She will jump on her motor bike and go for a ride. 
Now you may think "Well that is a bit reckless" being pissed off whilst controlling a vehicle, but once she has done that and concentrated on making sure she doesn't get killed, because the key thing here,
FOCUS ON SOMETHING THAT MAKES YOU HAPPY, TAKES YOUR MIND OF BAD LUCK AND FOCUS ON SOMETHING ELSE AND EVENTUALLY THAT BAD DAY WILL GO AWAY.
Bad memories will often resurface themselves and can often catch you unawares, but if you follow the above, SNAP YOURSELF OUT OF IT, PERSEVERE WITH HAVING A GOOD DAY OR GETTING THINGS DONE, BE RUTHLESS AND CHANGE YOUR FOCUS ON SOMETHING ELSE THAT INSTANTLY ALTERS THE MIND, WILL STOP THAT FLASHBACK FROM BRINGING YOU DOWN, AND THIS WILL THEN HELP YOU TO ACKNOWLEDGE (very important because if you don't the image will often increase in size and the memory will pull you in further making you feel even worse especially when something has gone wrong, or its just not a good day) but you can start to make sense of it and change how you feel about this image.
SHRINK IT DOWN IN SIZE AND CREATE A HAPPY PICTURE! A technique I got from a guy called Paul Mckenna. Basically you bring the bad memory up and then create a happy picture and you can physically if you are at home, get a picture from your photos you have kept that makes you happy. Then in your hand focus on that happy image, increase that in size and reduce the size of the bad image to the point it is so small and you can no longer see it. 

A fantastic tip and can really work. GIVE IT A TRY!
Continuing on about this girl at work. Once she has finished riding around and focuses on riding her bike, she then feels so much better to continue on with her day.
EMPOWERMENT IN A NUTSHELL!
Getting to know this girl from work, as she is training to be a pilot has inspired and empowered me in many ways, because she knows what she wants, what she needs to do to get there and I can see from how she carries out her work and with her day, no matter how much is thrown at her, she will do it.
Life will throw you off course and knock you down, but its the old case scenario that was often said to me as a kid,
I hope this blog has empowered you and inspired you, and I know that with perseverance, being ruthless and using something else to focus and changing the picture, rather than going over the bad luck you feel, you will get the life you want and be a great success.
HAPPY BLOGMAS AND A MERRY WEEKEND!
If you have strategies of Using Empowerment and Inspiration when it just not your day, then please share below in the comments. I want us all to encourage each other to build success in our lives and have our own castles, if you get the pun.
All my blogs for Blogmas so far can be found in the links below:
https://www.carriesrealworld.com/
https://everydaylivingandlifestyle.wordpress.com/
https://theparentingadventurestipsandtricks.wordpress.com/
https://theparentingadventuresthebirthofmyson.wordpress.com
https://sportsandfitnesspassion.wordpress.com/
Many thanks for reading,
Carrie X
P.S: Please check out my Pinterest and social media pages,where I also add my posts:
Pinterest:
https://www.pinterest.co.uk/carriesrealworl/
Social media:
https://www.instagram.com/cazzasrealworld/?hl=en
https://www.facebook.com/carriesrealworld
https://www.facebook.com/Carries-Everyday-Living-and-lifestyle-261704010959953/
https://www.facebook.com/czavonuk/
Twitter
https://twitter.com/carrie82434764