So, I watched part of the Trooping of the colour, where the Queen gets saluted by her army, The Queen Guards, and seeing them for real for myself and being in the grounds of Buckingham Palace seeing it for real, as a young child, loved it as it marks the Queen's rein of being The Head of the Monarchy, and gets the Red arrows doing a fly path marking the Queens second birthday too.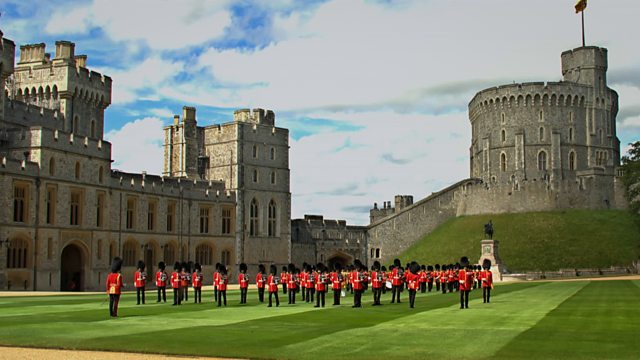 It has been going on for centuries and mainly began when Queen Victoria was the head of the Monarchy who out of the Royals was the long head of state in the world, and lived onto like Queen Elizabeth to Jubilee.
The Queen's army is the biggest of the world, and they even live in the Quarters of Buckingham Palace and Windsor to support the Queen to make sure she is well protected and has had her ups and downs but always kept a steady head and she really gets her role in being in the Monarchy and being a Grandmother of the world.
People often ask why does the Queen have two birthday's but I don't?
Reason, because she is the Queen and she is doing her job as the Queen to keep these traditions going, and it is her right. You could have two birthdays by celebrating the Queens birthdays too. As its nice weather why not have a BBQ to celebrate it.
The Trooping of the colour is a yearly event and it had to change due to social distancing rules, but it is good that even with Lockdown it's been able to still be celebrated and it is a mark of respect to celebrate the running of our Royal Family and having a Queen. This year instead of it happening in Buckingham Palace was now at her second home Windsor Castle, due to not being able to celebrate normally by the Royal Balcony of Buckingham Palace.
Everything has to in order and precise, and how she likes it to go.
So if you have never seen it why not have a cup of tea or coffee and watch it.
Many thanks for reading,
Carrie X